【Supercorr Expo in Orlando】KeShengLong Up and Down Printed High-End One Machine Global Starter, Too Shocked!
The 5th Supercorr Expo 2016 was held at the Orange County Convention Center in Orlando from October 17th to 20th October 2016. For the professional international corrugated exhibition held in the Americas, Guangzhou Branch Shenglong carton packaging Machinery Co., Ltd. (hereinafter referred to as: Branch Shenglong) during the exhibition focused on display K7-1628 type up and down India machine, as the audience show highlights , Causing the industry shock!
Hit the scene
Machine appearance
Booth inside: popular bursting
Booth field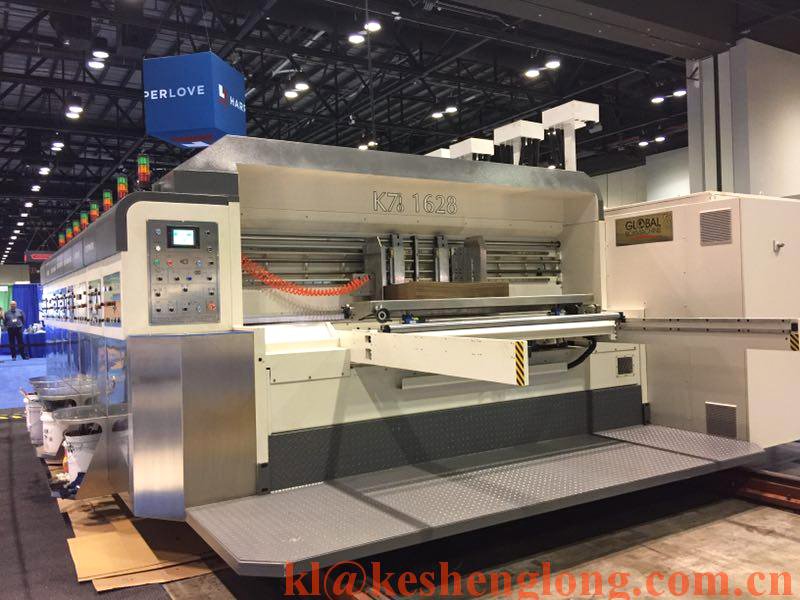 Boot the scene
In order to meet the needs of customers in the United States, Section Shenglong developed this K7-1628 type up and down one machine, and in the fifth US super corrugated exhibition (Supercorr Expo 2016) on the global starting. The new product has been launched by the Americas market vigorously sought after, has successfully sold 2!
K7-1628 type up and down one machine can meet the carton paper, paper at the same time fine printing needs, and can achieve one die-molding. This model is particularly suitable for the production of those who have anti-counterfeiting or personalized needs of the order, and this demand is currently in the world are showing a rapid development trend.